Welcome

This is the shop that brings you the best professional flute repair.
Rich Lupo Flutes and Piccolos is boutique flute repair at affordable prices. We are flute experts: professional flute players and repairers. Wherever you live, trust Rich Lupo to restore your prized possession to the condition it deserves. Our customers come from all over the world!
We perform the world's best repairs on beginner, intermediate, and professional flutes, for the world's best flute players, and for you!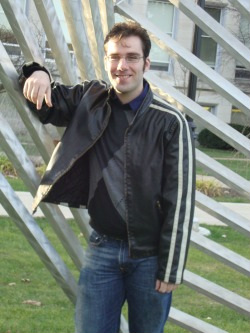 Rich Lupo Flutes and Piccolos
is a fully licensed flute repair and sales company founded in 2003. Rich Lupo, founder, is internationally respected as an expert on flute repair. Along with being a flute repairman, Rich Lupo leads an active life as a professional flutist and has performed in professional bands and orchestras, as well as solo recitals. Formerly, Rich served as principal second flute and piccolo in the Missouri Symphony Orchestra. He holds a degree in Flute Performance from Bradley University, where he studied with Kyle Dzapo. As a flute repairer and flute seller, he has worked with flutists from every continent.
Rich Lupo Flutes and Piccolos
Mailing Address
Phone: 1-630-465-LUPO
(5876)
RichLupo @ hotmail.com
---
Flute Repair for the best flutists in the world...
And those that want to sound like the best in the world.
"The Flute Studio at the University of Akron was fortunate to have Rich Lupo work on several of our instruments, some on very short notice, and always with outstanding results. Thanks, Rich, for coming to our rescue and getting those instruments to play better than ever!!"
-George Pope, world-famous flutist, Emeritus Professor of Flute at University of Akron.

"I highly recommend Rich as a flute repairman and technician. As a college teacher, I wanted the overhaul and subsequent adjustments done in a timely manner that would allow me to be without the instrument the minimal amount of time. Rich was most accommodating in that regard, both with the overhaul and the COA six months later. Both times, the instrument was returned looking and playing like new. You will not be disappointed with the level of craftsmanship Rich brings to the repair and adjustment of your instrument."
-Dr. Frank Fenley, Professor of Flute at the University of Central Missouri
View Before and After Pictures!
---
This contact form has been known to have issues with some computers. If you click submit and nothing happens, please email me directly at richlupo@hotmail.com
---
Why Flute Repair from Rich Lupo?

Rich Lupo is better than a music store. My flute repair methods use the highest quality materials and time consuming hand work often reserved for professional instruments only. Most music stores use quick cheap shortcuts for their flute repair that often result in lower quality and less durability. Flute repair
requires a specialist.
I am a flute repairman, a specialist. I am not a "band instrument" repairman. I only repair flutes and piccolos, all day, every day. My shop is fully stocked with every tool. I play flute professionally and teach flute lessons. You'll be amazed what a flute specialist can do for your flute repair needs. My customers' comments are often the same: "I wish I had found you 10 years ago!"
Because a professional flute repairman should be a professional flute player. . . not a professional salesman.
Innovation


Flute repair is an industry that has been steeped in tradition for hundreds of years. However, Rich Lupo Flutes and Piccolos has been innovating the field of flute repair to better suit modern flutists. We are constantly developing new techniques and methods of flute repair, as well as experimenting with new materials and tools. We keep up with the innovations of others, including the professional flutemakers themselves, and constantly test new flute repair ideas. While some of our innovations in flute repair are closely guarded secrets, many of our techniques are shared with members of the flute repair industry, in order to advance the flute playing community.

Expertise - Experience - Honesty
1-630-465-LUPO